The beginnings of CIS goes all the way back to 1983 when John Vento left Westinghouse Furniture Systems in Grand Rapids, Michigan and returned to his home town of Pittsburgh, Pennsylvania. CIS began as an independent service company specializing in systems furniture installation. CIS quickly set itself apart from other installers by providing the highest level of service in every aspect of their work. Although the scope of services has expanded over the years, the commitment to quality work and complete customer satisfaction has never wavered. The same standards of excellence that have distinguished CIS from day-one, are still at the core of everything that they do today. John Vento started this business with one simple philosophy, "Quality is a personal commitment to excellence". With this in mind, CIS built upon a foundation of solid people that take great pride in themselves, their customers, and their company. Great people with positive attitudes separate CIS from the pack.
During the first few years, CIS focused primarily on the assembly and reconfiguration of office systems furniture. As CIS continued to grow and flourish, word of its outstanding service spread and CIS expanded geographically into Central Pennsylvania, Ohio, and West Virginia. CIS added project management to its list of services and was awarded national accounts such as Fed Ex Ground, WESCO, Deloitte, Travelers Insurance, and Michael Baker Engineering. Working side-by-side with architects, designers, furniture manufacturers and dealers, CIS consistently delivered its 'on-time, within budget, as designed' service to every customer. In the late 1990′s, CIS recognized yet another important need of its customers – warehousing. CIS expanded its warehouse facilities and offered its clients not only storage, but receiving, distribution, and redelivery of their office furniture systems. As the demand for warehousing services continued to grow, so did the CIS warehouse capacity.
In 2005, CIS acquired a significantly larger warehouse and moved its offices to Monroeville, Pennsylvania. Inventory management was added to the list of services, and CIS has an ever-expanding number of customers that are taking advantage of its warehousing and inventory expertise. Yet another service added to the CIS list of services in the late 90′s was commercial carpet and textile cleaning. In keeping with its stellar reputation for only providing the best, CIS purchased a MilliCare franchise known as CIS DryCare. MilliCare has a long-standing reputation as the industry leader with the patented cleaning process most often recommended by carpet manufacturers. The state-of-the-art technology and environmentally friendly products used by CIS DryCare not only keep its clients' offices looking great, but also prolong the life of their carpet and significantly improve the indoor air quality. As CIS continues to grow and adjust to the demands of the market, one thing remains constant – its absolute commitment to being the very best service provider in its industry.
Due to corporate customer needs, CIS added Project and Move Management service to its core business offerings starting in 2015. This has been a major benefit for many companies facing complex relocations. For over 35 years, the core of its business is CIS reputation for delivering the highest standards of service to its customers every single day. CIS is determined to complete every project on time, within budget, per specifications.
Management Team
John M. Vento
Chief Executive Officer If you are wondering what inspires all of this loyalty and dedication at CIS, it is John Vento. There is something about his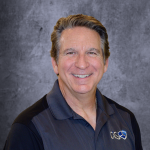 positive attitude and genuine concern for our customers that makes us all want to do our best every day. John spent several years at Westinghouse before founding CIS in 1983; and after nearly 30 years in business, John is very proud of the reputation that CIS has earned as the best in the business. CIS offices are lined with letters of commendation from customers whose expectations were exceeded by CIS service. John continues to move the company forward with his impeccable quality standards and unending commitment to service.
Jim Graf
President Jim has been part of the CIS family since 1999. Prior to joining CIS, Jim spent 10 years in office furniture sales and service where he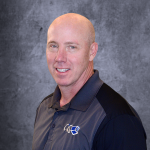 established himself and a hardworking guy who is easy to work with and knows what he's talking about. Jim has managed million dollar accounts, including Fortune 500 clients, but he treats every project with the same amount of dedication and professionalism. Jim recently expanded the CIS Family of Companies by bringing CIS DryCare into the fold. As president of this MilliCare franchise, specializing in the cleaning and maintenance of textiles, Jim adds yet another service that we can offer our customers. The trust that Jim has earned in our industry is well deserved, and we all benefit by having Jim on our team.
 Jim Gilmore
Sales & Operations Jim Gilmore has been with CIS for more than 25 years, and it is safe to say, Jim knows the office furniture installation and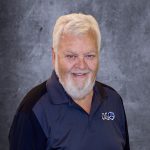 reconfiguration business from every possible angle. His experience and knowledge make him an invaluable part of the Sales Team and the Operations Staff. Through the years, our customers have learned to value Jim's judgment, and he has gained tremendous respect throughout our industry by personally making sure that every job is done right. As much as we value and respect Jim's work, we also like having him around for comic relief. Jim's goal at CIS is to constantly increase the sales and the profitability of the company.
Carol Vento
Controller Carol has been with CIS since 1991 and has worked her way up to the tireless job of Controller. Not only does Carol keep track of every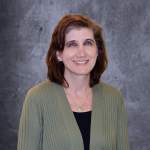 penny, but she also has become the MIS Manager and heads up Human Resources, handling employee benefits and insurances. Carol has learned that when you do such a great job at every task that you're given, you're going to keep getting more. So far, Carol has not cried 'Uncle' and has kept CIS on a steady course as we continue to grow. Carol's top priority at CIS is to establish reporting procedures that allow us to manage and control our costs.
Tony Scalise
Operations, Dispatch Manager Tony started at CIS in 2000 as a worker in our warehouse and is now in charge of operations, scheduling and transportation. If you need it, Tony's got it. He makes sure that everyone, and everything is where it is supposed to be so that each project can be completed as efficiently as possible. Tony's top priority at CIS is to get the job done right the first time, and he has proven that he will do whatever it takes to make that happen. As Tony is often the first person to arrive and the last person to leave (does he leave?) each day, he is always around to get whatever is needed for any given job.
Tammy Muro
Office Administrator Tammy Muro has been with CIS for 22 years, and we don't know what we would do without her. She is as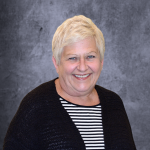 dependable as the sun coming up each morning and always approaches her responsibilities with professionalism and a positive attitude. Because she does her job so well, Tammy's responsibilities have grown substantially over the years, and she takes it all in stride. Tammy directs the flow of information between our customers, the field staff and the administrative staff without missing a beat. She knows all of the employees and all of the customers and greets each one of them with respect and a smile that you can actually hear on the phone. Tammy's loyalty and dedication are an inspiration to all.
Todd Watson
Receiving/Shipping Administrator Todd originally joined CIS back in 1989 but then left for a while to become the warehouse manager for a large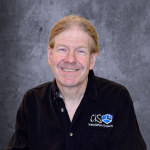 commercial refrigeration firm. In 2001, Todd returned to CIS, and we are sure glad that he did. His outstanding work ethic and knowledge of our business have earned him the Employee of the Month title more than any other employee. Todd makes it a point to know where everyone and everything is at all times. Powered by Pepsi and sugar in any form, Todd takes great pride in everything he does. Todd's number one priority at CIS is to achieve absolute accuracy in all of his responsibilities.
Keith Tygielski
Keith joined CIS in 2001, after several years of service with Haskell-Senator International. Including manager of field installations for all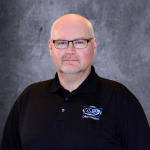 direct business. Keith started with CIS as a field installer. He was quickly promoted to foreman. His previous job experiences and customer first approach shined through. In 2015, Keith was promoted to Operations Manager. That same customer first approach, as well as his ability to multi-task and problem solve are being utilized today.