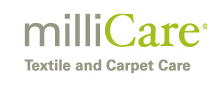 Another outstanding member of the CIS Family of Companies is CIS DryCare.  Headed up by Jim Graf, CIS DryCare is a milliCare franchise specializing in the expert cleaning and maintenance of commercial carpeting and textiles. Our technicians use the very latest technology and environmentally friendly products to restore and maintain carpet, upholstery and fabric panels. All of our products are safe and biodegradable, and because we use milliCare's patented dry cleaning process, down time in your facility due to wet carpeting is eliminated, along with the risk of mold and mildew.
SERVICES:
Carpet Care & Maintenance

Textile Cleaning

Spot Removal

Fiber Protection

Odor Neutralizer

Entry Protection

Hard Surface Cleaning & Polishing
"Using CIS DryCare for ongoing scheduled maintenance was the smartest decision we've made. Instead of cleaning our carpets only when they look dirty, they are clean and look great all the time now."
Tom Trienski,
Facility Manager/Allegheny Ludlum
"Our workstation panels were stained and dirty, after you cleaned them, they look like new! Thanks for a great job."
Eric Heiger,
V.P. of Operations/Pro Towels, Etc.
"I wish to tell you that we at IKM are very pleased with the carpet care service your firm provided in our renovation project. As you know, we were seriously considering carpet replacement for significant areas of our existing space.Needless to say, your staff did an excellent job in working around these fully occupied areas, while minimizing interruptions to IKM personnel. I would highly recommend your service to our clients."
Marion Zentarsky,
Sr. Vice President/IKM Architects